27.09.2016
Mazda Classics – experience Mazda's history up close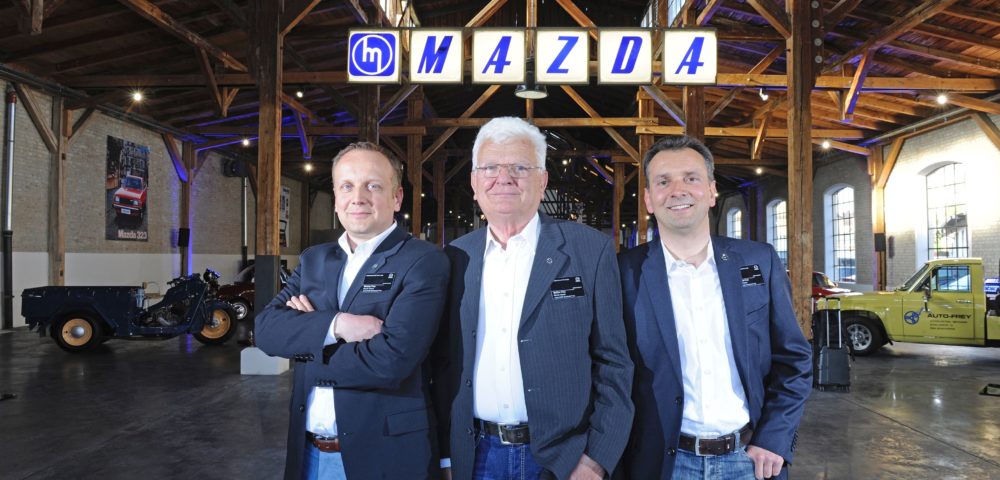 As one of the oldest Far-Eastern carmakers, Mazda brings its unique story to life from spring 2017. Backed by Mazda Motors Deutschland GmbH, local Mazda dealer Auto Frey opens Frey's Mazda Classic Car Museum and an attached event venue in downtown Augsburg. For the first time outside Japan and in the fabulous setting of an historic tram depot, you can now experience the history of the ground-breaking carmaker from Hiroshima; a past steeped in technical innovations. Mazda runs its own museum at the company's headquarters in Hiroshima.
The world's first Mazda museum outside Japan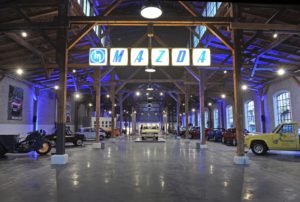 lowresOver an area of more than 1,500m2, Frey's Mazda Classic Car Museum takes visitors on an exciting journey through Mazda's past, starting way back in 1931. Not forgetting its present and visions for the future. Get close up to the  30-40 exceptional Mazda production models from all eras, including sensational record-breaking models and spectacular concept cars and artefacts from Auto Frey's collection of over 120 Mazdas. The highlights include almost every rotary-engine model Mazda has ever produced – from the legendary Mazda Cosmo Sport to various Mazda RX models, to the unique Mazda Rotary Pick Up tow truck and the Mazda Parkway Bus.
The history of Mazda is also brought to life through technical models and exhibits, re-enacting the pioneering spirit of Mazda engineers and their unconventional way of thinking – decades before today's KODO design SKYACTIV models. Other artefacts such as design awards reflect Mazda's early passion for beautiful shapes, which inspired other manufacturers, including the five-door Mazda 323 F coupé. Large-format displays as well as movies and photos recount surprising and entertaining stories about Mazda in English and German.
Rotating exhibits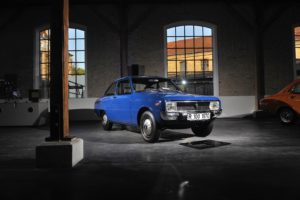 Mazda_Museum_Augsburg_6_lowresThe vehicles on show are changed on a rotating basis, making each visit exciting and ensuring there is always another automotive favourite waiting in the wings for its next performance. A large event area covering nearly 700m2 is attached to the museum and will add to the sustainability of the project beyond its purpose as a museum. Coming soon! We will soon have an approx. 270m2 new building designed in the same historical style, a restaurant and a Mazda Classic gift shop. We also hope that Mazda Classic will become a forum for clubs to encounter vintage Mazda models and cross-brand classic car events. There's always something new to discover with Mazda Classic.